Oh,
EW
editors, you poor things! You featured "Harry Potter and the Half-Blood Prince" as the cover story of your Aug. 22
FALL MOVIE PREVIEW
issue just before the makers of the screen version of J.K. Rowling's sixth magical tome announced it'd be bumped to summer 2009.
No matter. You still managed to, once again, compile some seriously awesome coverage of Tinseltown's upcoming autumn lineup and you've, once again, successfully made me giddy. To steal the sentiment used to reveal what your critics, the unyieldingly brilliant Owen Gleiberman and the unyieldingly wordy Lisa Schwarzbaum, are looking forward to, here's "what I'm psyched for":


MIRACLE AT ST. ANNA (9/26)
The great Spike Lee takes his first stab at a war epic, about a group of segregated soldiers trapped in Italy during WWII. Lee says it was easier to get this film (which strays from his usual recipe of racial tension in urban climates) made after the killer bank heist flick "Inside Man" became his biggest hit. I am endlessly fascinated with Lee's work, from "Do the Right Thing" to "Bamboozled," so to say I'm curious to see how he brings his biting social commentary to a historic battlefield is an understatement.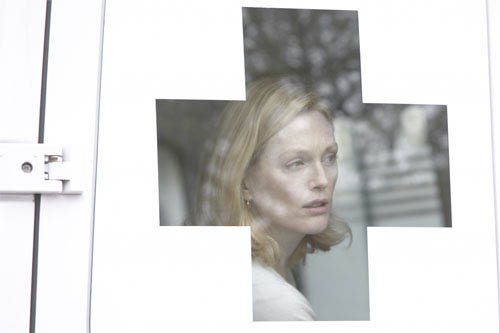 BLINDNESS (9/26)
Fernando Meirelles, that brilliant aesthetician behind "City of God" and "The Constant Gardener," adapts Jose Saramago's novel about a futuristic epidemic that causes those afflicted to inexplicably lose their sense of sight. It looks like Meirelles is following in the footsteps of his amigo, Alfonso Cuaron, by crafting a gritty war zone, set in the not-too-distant-future and brought on by a medical nightmare (as Cuaron did with 2006's brilliant "Children of Men"). And he's got talent like Julianne Moore and Mark Ruffalo on board. I'm in as well.
CHANGELING (10/24)
Clint Eastwood's first film since his Oscar-nominated, one-two punch of "Flags of Our Fathers" and "Letters from Iwo Jima" is a 1920's mystery starring Angelina Jolie as a devoted mother trying to find her missing son. Eastwood's no-nonsense style (co-star John Malkovich tells EW that an eight-page scene was shot in an unheard of five hours) and Jolie's ability to relate her character to her own, recently deceased mother make this project extra appealing, especially since Jolie (a Super-Mom, herself) is due for another Oscar nom.
AUSTRALIA (11/14)
Nicole Kidman reunites with her fanciful "Moulin Rouge!" director, Baz Luhrman, for this sweeping, Down Under epic co-starring fellow Aussie Hugh Jackman. It's new territory for Luhrman, who previously adhered to a "Red Curtain" philosophy, constructing films that were like celluloid versions of lush stage shows. "Australia" is anything but: a desert-set, war-ravaged, adventure/romance that evokes the soul of Old Hollywood. It'll be interesting to see how that style is complimented by Luhrman's, and how Kidman and Jackman play with the freedom of acting out a tale in their native land.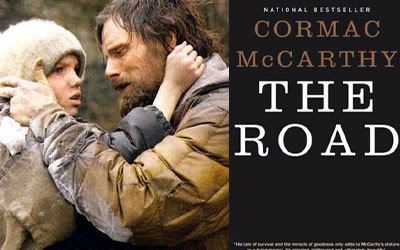 THE ROAD
(
11/14
)
Another apocalyptic yarn, Cormac "No Country for Old Men" McCarthy's latest best-seller is brought to the screen by director John Hillcoat, who reportedly fought for the project after the book landed on his desk and he fell in love with it. Frequent David Cronenberg muse and recent Oscar nominee Viggo Mortensen takes on the starring role of a father guiding his son through a desolate, post-war terrain. By the looks of it, this seemingly enclosed, intimate tale has a weighty psychological subtext, anchored by familial bonds. Oh, and it co-stars Charlize Theron.


MILK (11/21)
Sean Penn, indisputably one of the world's greatest living actors, pulls a "Brokeback Mountain" by portraying America's first openly-gay politician to be elected to office, Harvey Milk, in Gus Van Sant's biopic, set in 1970's San Francisco. The fact that pioneer Van Sant, openly gay himself, is the man taking on this, the first major gay-themed film since "Brokeback," has enough drawing power of its own. Throw Penn (whose already gaining Oscar buzz), Emile Hirsch, and James Franco in the mix, and it's a fact-based fiesta.


DOUBT (12/12)
Meryl Streep?!? Philip Seymour Hoffman?!? Amy Adams?!? A major adaptation of a controversial, Tony-winning play?!? The director of..."Joe Versus the Volcano"?!? Okay, that last bit is a little baffling but the rest of this 1960's Catholic School drama's credentials are enough to excite any movie buff. Word is that Ms. Streep will be adding Oscar nom #15 to her resume as an accusatory principal and co-star Viola Davis is reportedly earning raves as the mother of a sexually abused student. Intrigue. Suspense. Primo talent. Nuns. Get me a ticket.



REVOLUTIONARY ROAD
(
12/26
)
Hillcoat's film won't be the only "Road" winding into theaters. It and this, Sam Mendes' (almost) concurrently released follow-up to "Jarhead," call to mind the "Good" twins of 2006 (that would be Steven Soderbergh's "The Good German" and Robert De Niro's "The Good Shepherd," two former contender's that had viewers and Academy members doing a double-take). This one's got a lot more bang for it's buck, reteaming "Titanic" super couple Leo DiCaprio and Kate Winslet for the first time since the White Star Liner hit the bottom of the Atlantic. They star as a struggling couple who head to Paris to escape their troubles and the film presents a hard-to-swallow twist on the American dream. Given the marquee names of one of America's most celebrated dream teams, my guess is that audiences will gladly take a big gulp.
More exciting releases:
BURN AFTER READING, RIGHTEOUS KILL, BODY OF LIES, RACHEL GETTING MARRIED, THE SOLOIST, THE CURIOUS CASE OF BENJAMIN BUTTON, FROST/NIXON, THE SPIRIT.
No, thanks:
EAGLE EYE, TYLER PERRY'S THE FAMILY THAT PREYS, LAKEVIEW TERRACE, MY BEST FRIEND'S GIRL, NIGHTS IN RODANTHE, HIGH SCHOOL MUSICAL 3: SENIOR YEAR, BEVERLY HILLS CHIHUAHUA, QUARANTINE, BOLT, TRANSPORTER 3, NOTHING LIKE THE HOLIDAYS.